By Taylor Smith
During decades of economic decline, Asbury Park was mostly known as the place where musical icon Bruce Springsteen got his start at The Stone Pony nightclub in the mid-1970s. However, since 2000, Asbury has seen a dramatic revitalization and influx of new residents from urban centers like New York City. In fact, modern-day Asbury has been affectionately dubbed "Brooklyn on the Beach" for its large population of artists, musicians, foodies, and creatives. Real estate projects, like the new Asbury Ocean Club, and new restaurants dominate the historic boardwalk, and day trippers flock to the seaside town year-round.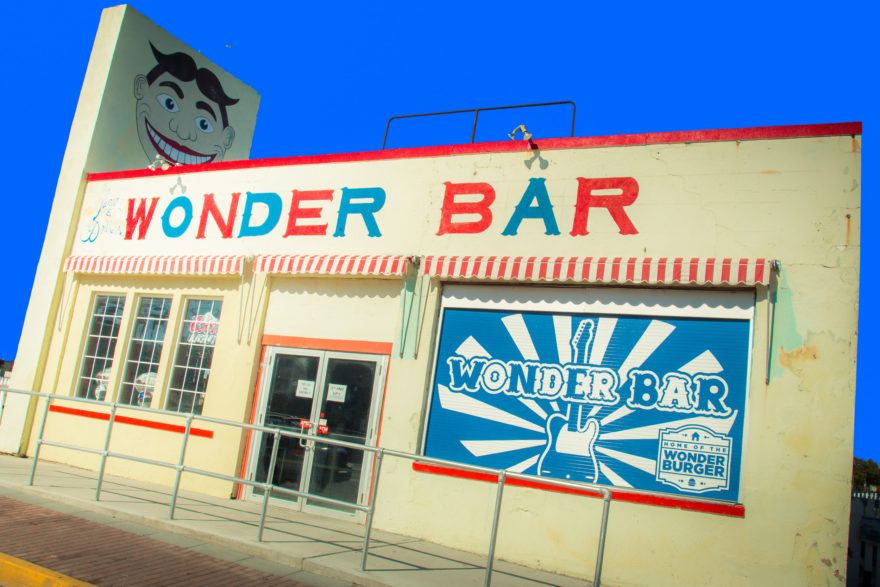 Over 39 bars, several blocks of art galleries, antique shops, restaurants (from traditional Italian to vegan), and an art house cinema lure visitors from the nearby NJ Transit depot. The tradition of live musical acts is still alive and well at venues like The Stone Pony, Wonder Bar, and the vintage bowling alley-music hall Asbury Lanes. Food trucks serving ceviche, empanadas, and Johnny's Pork Roll gather north of the Convention Center at North Eats. The seasonal Market at Fifth Avenue features independent artisans and designers selling everything from woven leather jewelry to locally-made sunglasses.
For those who are fans of design, be sure to browse the beach cottage decor at House of Modern Living, Shelter Home, and Salt Design Co. Shoppers can search through racks of vintage clothing at Backward Glances at The Shoppes at the Arcade before heading over to the surfer bar Asbury Park Yacht Club. Visitors and locals also enjoy the atmosphere at Asbury Festhalle & Biergarten, which features craft brews and long wooden communal tables.
Families and those looking for a mellower scene might want to wander down the boardwalk to neighboring Ocean Grove, which was founded as a Methodist summer retreat. Its 6,000-seat wooden auditorium, circa 1894, hosts free concerts with a 11,010-pipe organ on most Saturday afternoons. Ocean Grove features a plethora of Victorian mansions as well.
As the sun sets and your appetite grows, why not explore Asbury's unique dining scene? Mogo serves Korean-fusion tacos at a sit-down spot downtown. The Bonney Read is known for freshly shucked oysters and other regional seafood favorites. Talula's offers wood-fired pizzas topped with local meats and produce. Porta is one of the best upscale pizzerias in town with pies like the Spring Betty, featuring goat cheese and spinach béchamel. For ocean views, try Langosta Lounge, a Caribbean fusion restaurant with nightly live music on the boardwalk.  After dinner, try your hand at the vintage pinball machines at the boardwalk's Silverball Museum. For the over 21 crowd, experience why Asbury is a center for LGBTQ nightlife at the Jersey Shore at the poolside Paradise Nightclub at The Empress Hotel.
In terms of hotels, Asbury has a surprisingly large number of options. The Asbury brings trendiness and sophistication to a whole new level with two different rooftop bars, permanent art installations, easy access to the beach, a rec room with pinball and ping-pong machines, and more. Another great option is Tides, where the combination of a luxury spa and lively pool scene creates the perfect balance between relaxation and excitement.
For all things weird and wonderful, check out the drag queens in all their glory at the annual Asbury Park Promenade of Mermaids. In addition, local favorite Paranormal Books and Curiosities sells obscure occult books and objects. While you're there, get your tarot cards read, tour the paranormal museum, and participate in a séance.
Finally, don't leave town without playing a round of mini golf at Asbury Eighteen Mini-Golf. The course is located right next door to Asbury Splash Park and features 18 holes of quirky, beachfront miniature golf.
For a daily calendar of events on the Asbury Park Boardwalk, visit www.apboardwalk.com.